by

By Teresa Cheong, RightEatingHabits.com – The practice of regular internal body cleansing is just as important as the discipline of healthy eating in keeping our health and weight in tip top condition.
I follow a regular internal body cleansing regime: A glass of lemon water in the morning, a grapefruit before a heavy meal, or a glass of unsweetened lemon juice a few times a week.
But gentle internal body cleansing habits may not be enough if you have accumulated an excessive amount of animal fats in your body. You need a stronger internal cleansing system to dissolve the animal fats.
There is a tea for cleansing which is effective in dissolving animal fats in the body – a special tea known as Shitake Mushroom Tea.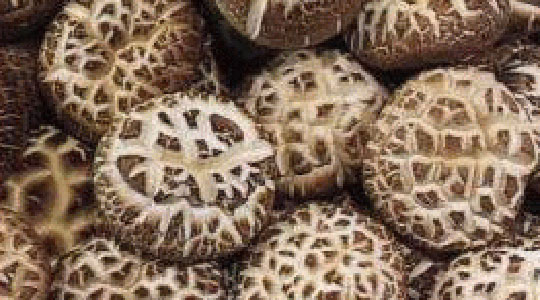 I make it a habit to drink a cup of the Shitake Mushroom Tea once every month, or whenever my body feels tense, bloated, or sluggish. You know your body is overly taxed and overly stressed when your stomach feels bloated, your energy levels dip, and you feel the throbbing pain of a headache.
How to Prepare Shitake Mushroom Tea
It is easy to prepare this deep internal cleansing tea.
Soak a dried black shitake mushroom and cut it into quarters.
Buy organic shitake mushrooms online or from your local organic farms.
Cook the sliced mushrooms in two cups of preferably spring or filtered water for 20 minutes. Simmer when the water boils.
Add a pinch of organic sea salt or one teaspoon of organic shoyu (soya sauce). Buy them at an online organic grocery store or at your local organic farms.
Drink one half-cup at a time. Drink it once a day for one day or up to three days.
You know the tea is working hard to cleanse your internal body of animal fats when you perspire or experience either diarrhea or constipation.
I love the earthy aroma that comes from the boiled shoyu and shitake mushroom! This special deep internal cleansing tea is on the healing menu of macrobiotic households. However, don't drink the Shitake Mushroom Tea as a weight loss tea or for prolonged periods without the guidance of a macrobiotic counselor.
Need instant, refreshing tea for cleansing or to perk you up? Try Numi Tea Jasmine Pearls, Flowering Tea.

P.S. If you have a chronic weight challenge and don't seem to lose weight no matter how hard you try, you might be insulin-resistent and had been eating the wrong carbohydrates. Find out how a low glycemic index diet may help you lose weight naturally and break old eating habits.
P.P.S. A more concentrated form of green tea – matcha green tea – is gaining in popularity as an easy-to-make fat-burning beverage to burn belly fat.
© Teresa Cheong, RightEatingHabits.com
Possibly Related Posts: