by

By Teresa Cheong, RightEatingHabits.com –
I remember Sally Beare has included a number of healthy food recipes in her book. I told myself the first time I read her book that I would try some of the healthy food recipes she has listed.
In my previous blog post on "The Live Longer Diet", I listed the 10 common healthy eating habits among the world's longest living people which Beare has identified in her book. So, what exactly do they eat?
What I am going to say will disappoint meat lovers. The world's longest-living people live on a mostly vegetarian diet. They do eat meat, but only occasionally and in small, bite-size amounts. Eating meat is generally reserved for special occasions. And the meat is from the animals they rear on their farms. The meat is free-range, antibiotic- and hormone-free.
What the world's longest living people do eat however, are healthy meals and healthy food. Many of the carbs they eat are low on the glycemic index.
The Hunzas for example, love their beans and apricots. The Okinawans eat plenty of soy, seaweed, and vegetables. The Symiots from the Greek island eat plenty of organically grown, healthy salads and homemade wholemeal bread. The Yao tribe from the Bama County in China grow brown rice and eat plenty of beans and pulses.
Beare has listed more than 25 authentic healthy food recipes from these longevity hotspots
Get a copy of Sally Beare's 50 Secrets of the World's Longest Living People
and find a list of healthy food recipes. Sally has also devoted a large section of the book on The 15 Secrets of Living Longer. She explores the eating habits and lifestyles that are common among these super healthy human beings.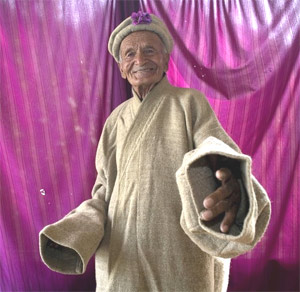 A sprightly 99-year old Hunza man
One of many healthy food recipes taken from the book …

Dhal with Lemon and Coriander
200 g lentils (7 oz)
1 large shredded onion
2 tbsp extra virgin olive oil
3 tomatoes, chopped very small
2 tbsp tomato paste
2-3 fresh green chillis, chopped small
2 tsp garam masala or curry powder
Sea Salt (optional) – a pinch of salt
2 lemons
1 bunch coriander, chopped
Steps:
Wash the lentils.
Place the lentils in a plan with 500 ml (16 fl oz) water, bring it to a boil and cook for 15 minutes until soft.
Cook the onion in olive oil in a pan. Add the tomatoes, tomato paste, and chillis and cook for a few minutes.
Add the garam masala or curry powder. Sprinkle a little sea salt to taste.
Add the above mixture to the cooked lentils – and simmer for 5 minutes.
Add extra tomato paste and water if you prefer the dhal to more diluted.
Squeeze the lemon juice to taste.
Add the coriander and stir it in.
---
P.S.
Pharmaceuticals companies have spent billions of dollars on their search for a cure for ageing and the diseases it brings with it, with no luck so far. Yet there are places in the world where, all along, people have commonly been living to 100 or more without suffering so much as a headache. Sally Beare's 50 Secrets of the World's Longest Living People
explains how we can incorporate the secrets of health and longevity into our everyday lives.
---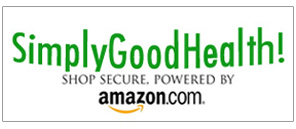 © Teresa Cheong, RightEatingHabits.com
Possibly Related Posts: